--- Poor Cures ---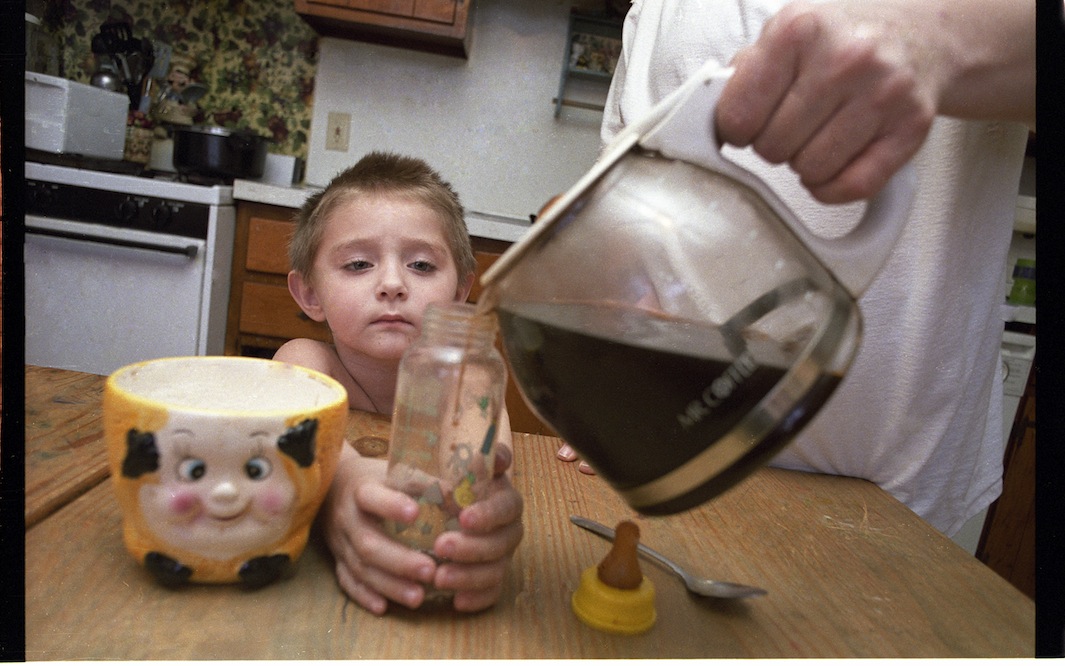 The 12 Year Old says it helps him sleep…so…
Saw a photo documentary on poor people in New York.
Helpful.
Sort of an expose' on how to live below the poverty line.
In the United States, poverty requires diligence.
You have to be consistent.
Let your guard down for a moment,
commit a single act of personal responsibility
and your empire of impoverishment could evaporate.
Collapse into success.
Catapult you above the poverty line.
*shudder*
Here's what I learned from the photos.
A To-Do list for staying poor:
Smoke.
…and involve your children in the smoking process.
Cigarettes are powerful allies in your war against wealth.
Because not only are they bad for you
…they're expensive!
Eat Chips & Drink Soda
This powerful combination provides massive amounts of calories
…with virtually no nutritional payoff.
A pattern of hyperactivity and sugar crashes is an excellent way to stave off creativity.
Have Many Children with Different Partners
Especially good advice for women.
More children means more expenses.
Different partners helps to erode the individual father's sense of responsibility.
Invest in Video Games
Because you can't currently buy an XBox with your SNAP card…
Whatever money is left over after you buy cigarettes should be used to buy games.
The games can help keep you from getting any sleep at night.
And drowsiness will help you perform poorly at your next job interview.
Blame Someone
Your parents.
The government.
Christians.
Remember: your poverty is someone else's fault.
You are powerless to do anything about your circumstances.
…and finally…
Blame me
For being insensitive.
Write me an angry, expletive laced email.
That's a good way to kill some time without producing anything of value.
Perpetual outrage is a great way to stay poor!